Upcoming Events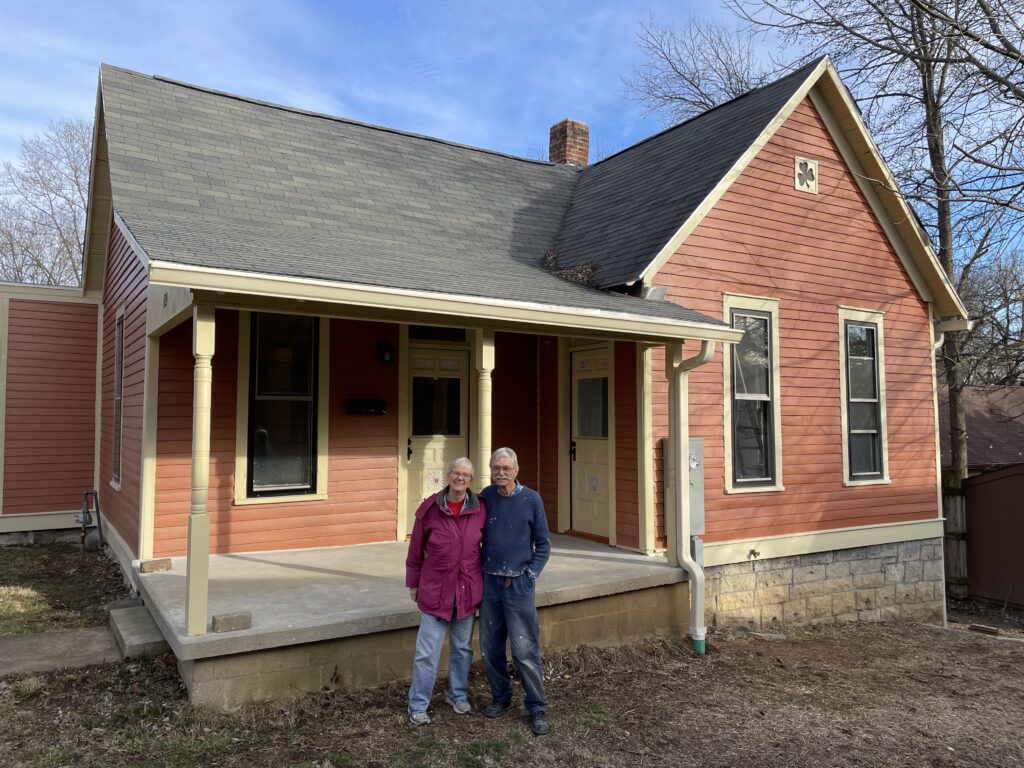 Join the celebration at freshly restored home in Prospect Hill
Tour the inside of Prospect Hill's most recently restored house on Saturday, March 11 from 2 to 4 p.m.
Glenda and Patrick Murray are putting the finishing touches on 619 W. Smith Ave., the gable ell house they purchased from Bloomington Restorations,, Inc. to restore a year ago.
The house was a gutted shell when they purchased it. Today it is almost ready for its future owner, who is buying the house later this month as her new home.
BRI had purchased the house years ago to keep it from being demolished or altered in ways that would have detracted from its original character. BRI sold the house to the Murrays with preservation covenants that called for exterior restoration and the preservation of the building in perpetuity. Those preservation protections continue on even as ownership changes.
Parking for the open house is available along Howe, Jackson and Fairview streets, and at Building Trades Park.
Farmstead Open Day March 25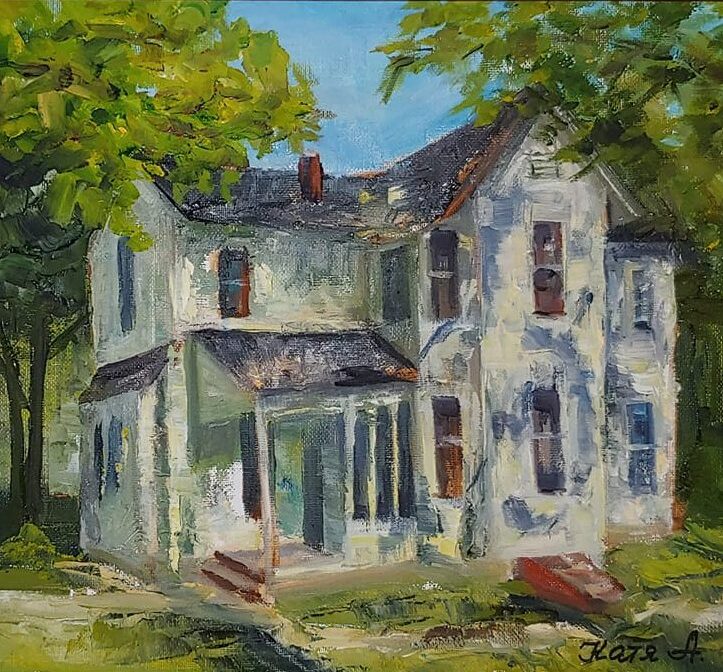 Bloomington Restorations, Inc. invites you to the monthly Museum Open Day at the Hinkle-Garton Farmstead 1-4 p.m. Saturday, March 25.
Featured for sale inside the main house will be the delightful cookbook, "Call to Lunch," a collection of Daisy Hinkle-Garton's recipes. These historic recipes have been organized into categories of Sides, Salads and Dressing, Bread, Soup, Breakfast, Main Courses, Vegetarian, International, Dessert, Cookies and Candy.
The new book on BRI's affordable housing program, From Historic Ruins to Affordable Homes, Saving Bloomington's Vintage Cottages will be offered for sale.
In addition, offered for sale will be maple syrup made at the Farmstead, as well as other maple sugar products supplied by the Indiana Maple Syrup Association.
The Hinkle-Garton Farmstead is sending a call out for Volunteers who might be interested in assisting with Farmstead tours one Saturday per month (usually the last Saturday each month) from 1-4 PM. Volunteer duties include introducing visitors to the Farmstead history and act as docents/hosts for the afternoon. Our Open Days are conducted in a very easy-going atmosphere, minimal training and commitment required and always under supervision and guidance. All that would be required is an ability to pleasantly engage the public and a 1-1/2 hour training. If interested please contact LeAnn Luce, Hinkle-Garton Farmstead Open Days and Events Coordinator at: lucebella50@gmail.com for more information.
The Farmstead, located at 2920 E. Tenth Street in Bloomington, is listed on the National Register of Historic Places and is owned and maintained by Bloomington Restorations, Inc., an organization committed to the preservation of historic properties in Monroe County. It is free and open to the public on the last Saturday of most months. For more information, call BRI at 812-336-0909 or visit the site on Facebook at www.facebook.com/HinkleGartonFarmstead