Calendar of Events
Upcoming events
Take a tour of a restored Queen Anne
and Kirkwood Avenue
People can take two historic tours this fall, one a look inside a recently restored Queen Anne farmhouse, and the other a guided tour of the history of Kirkwood Avenue. The tours are offered as this year's annual historic tour by Bloomington Restorations, Inc.
The Beaumont House will be open for touring from 4:30 to 6 p.m. Wednesday, Oct. 3 at 9030 W. S.R. 48. The Kirkwood Tour is Saturday, Oct. 6.
The Beaumont House might have been demolished if BRI didn't intervene. The preservation group purchased the endangered and dilapidated house and held it until preservation-minded buyers could be found. Those buyers were Darin and Michelle Cardwell, who painstakingly restored the house as a bed and breakfast. The ornate house, with its wood floors, tall windows and doors and high ceilings, is a dramatic example of a diamond in the rough brought back to a polished jewel. The open house is free and does not require pre-registration.
The Kirkwood Tour offers people the opportunity to see the Kirkwood Avenue of the past as they walk through Kirkwood's present. Derek Richey, co-author of Bloomington Then and Now and leader of the Bloomington Fading Facebook page, will take people on an historic trip starting at 2 p.m. where he will point out the historic relevance of the remaining structures and the buildings we lost. Images for the tour will be sent to tour goers to view as a pdf on their smart phones. Pre-registration is required for the hour-long tour and attendance is limited to 25 people. There is a $5 charge. To register, email BRI@BloomingtonRestorations.org.
This is the 42nd annual historic tour offered by BRI. The group expects to return to touring the interior of a group of historic houses next fall. BRI is a membership based not-for-profit organization dedicated to the preservation of Bloomington and Monroe County's historic structures.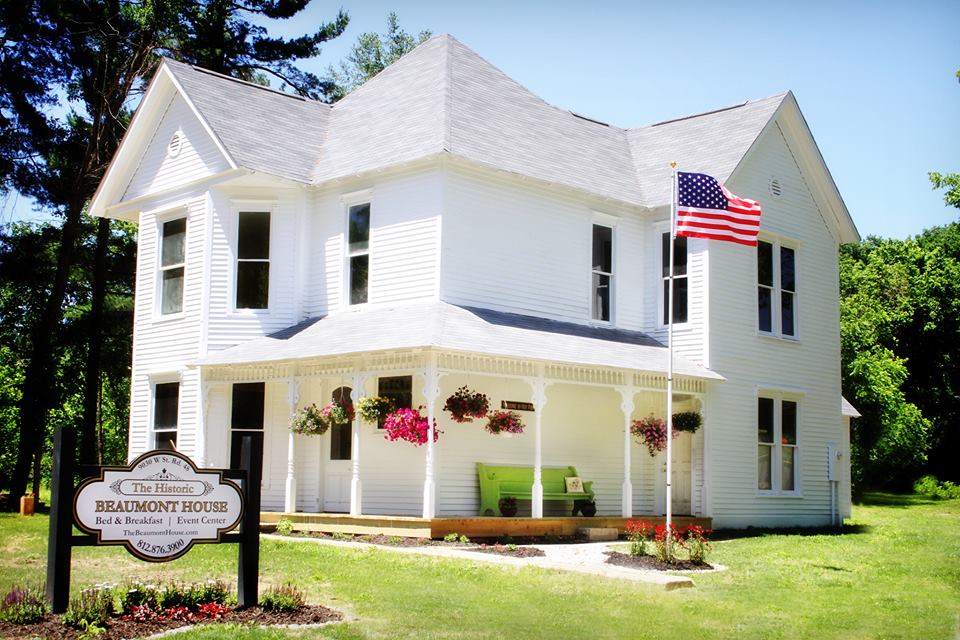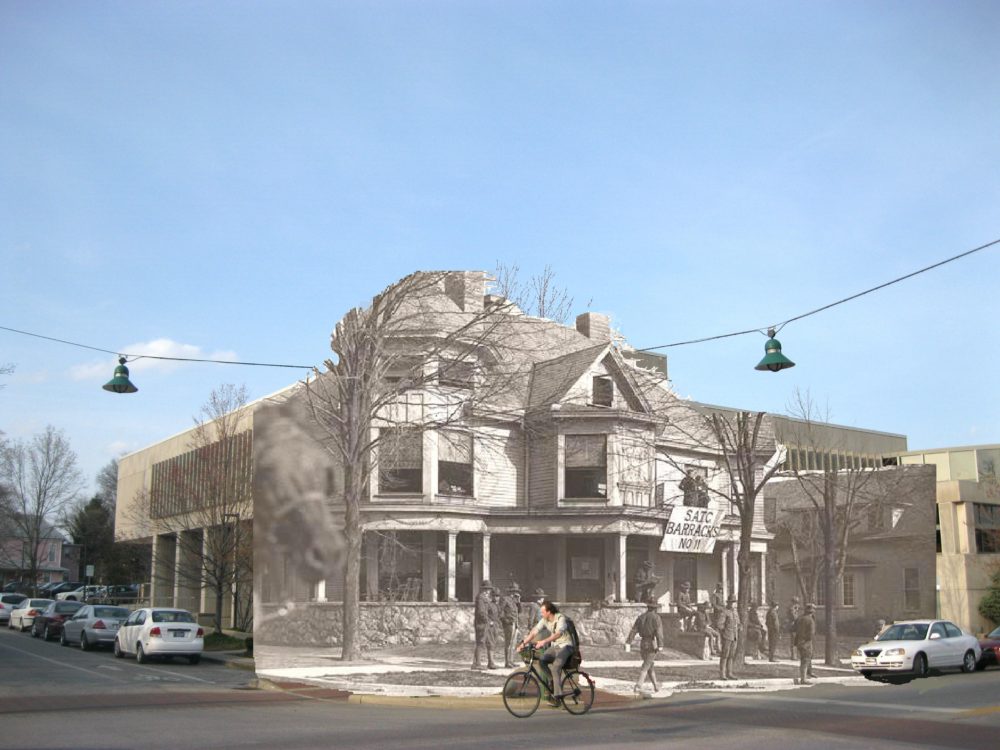 Then and Now image of Kirkwood Avenue. Take a guided walking tour with then and now images Saturday, Oct. 6. Email bri@bloomingtonrestorations.org to save your spot.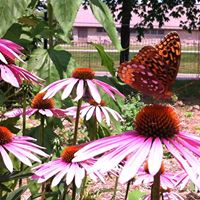 Farmstead Open Day Saturday October 27
Bloomington Restorations, Inc. invites you to the monthly Museum Open Day at the Hinkle-Garton Farmstead 1-4 p.m. Saturday, Oct. 27, 2018.
The Farmstead, located at 2920 E. 10th Street in Bloomington, is listed on the National Register of Historic Places and is owned and maintained by Bloomington Restorations, Inc., an organization committed to the preservation of historic properties in Monroe County.  It is free and open to the public on the last Saturday of most months.  For more information, call BRI at 812-336-0909 or visit the site on Facebook at www.facebook.com/ Hinkle-Garton Farmstead