Calendar of Events
Upcoming events
Join us at Fountain Square for BRI's Annual Meeting
Join with your fellow Bloomington Restorations members Thursday, Feb. 22 for the BRI Annual Meeting at the Fountain Square Ballroom downtown. The evening starts with a member food and wine reception at 6 p.m., followed by a brief membership meeting and elections. This year's keynote presentation is Two Decades of Preservation Through Affordable Housing. Don Granbois and others will tell the story of the oftentimes miraculous BRI Affordable Housing Program on this, its 20th anniversary. BRI has created 29 homes for lower income homebuyers, usually by acquiring rundown houses and restoring them. Other times, the program filled vacant lots in historic districts by moving and rehabbing houses that otherwise would have been demolished, or by constructing new compatible infill houses. Don's presentation will be filled with images showing old houses transformed from ruined to restored with the help of federal funding from the city and state.
To reserve your place, email Steve Wyatt at bri@bloomingtonrestorations.org or call 812-336-0909. The reception cost is $20 per person. There is no charge for those who arrive after the one hour reception.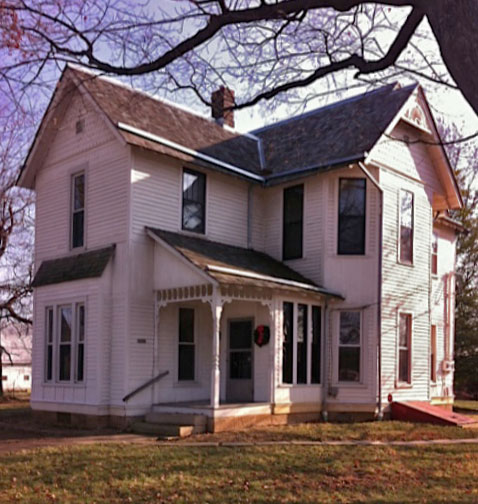 An Afternoon at Bloomington's Hinkle-Garton Farmstead Feb. 24
Bloomington Restorations, Inc. invites you to the monthly opening of the Hinkle-Garton Farmstead on Saturday, February 24, 2018, from 1-4 p.m. Stop by to enjoy a performance of Scandinavian tunes by the duo Entwyned from 1:30-2:30 p.m. Outside, maple syrup production is underway. Visitors can check sap buckets on the trees, watch maple sap being evaporated and learn more about the sugaring process. There will be freshly bottled maple syrup and other maple products for sale along with volunteer-made jams and jellies. Refreshments, including maple tea and other treats made from maple syrup will be on hand for sampling.
The farmstead, located at 2920 E. 10th Street in Bloomington, is listed on the National Register of Historic Places and is owned and maintained by Bloomington Restorations, Inc., an organization committed to the preservation of historic properties in Monroe County. It is free and open to the public on the last Saturday of most months. For more information, call BRI at 812-336-0909 or visit the site on Facebook at www.facebook.com/HinkleGartonFarmstead.