Rehab Projects For Sale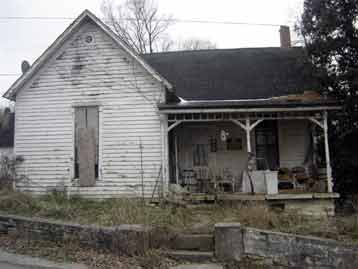 8121 West Elm Street, Stinesville
Two bedroom 1890s gabled-ell on double lot
$29,900
Turn of the century charm and a double lot. This gabled-ell house dating to the 1890s has a beautiful spindlework porch with turned posts, tall windows and wood floors. Read more.
---
Stine and Market Streets, Stinesville
Two bedroom 1890s Queen Anne cottage
$6,900
Just a block from the center of town, this two bedroom Queen Anne cottage needs a complete overhaul, but at this price, it's completely doable. Peel off the layers of added siding and uncover the original character of this 1890s house. Read more.
---
Read more about BRI's endangered historic properties program.